Simple Games using ncurses
Question:

what does -> really mean? In basic calculator programming, 21->A means 21 if assigned to A. I know that it is a pointer related thing but just not really getting it.

:''''''(


Answer

:

Forget what you know about calculator programming.-> means something completely different in C.

-> is a token (don't think of it as "minus-greater-than", think of it as "arrow") that takes a pointer on its left side and a sub-field on its right side: instance -> member

It's like instance is a "container" while member is a variable within that container.

Also, -> is syntax sugar for dereferencing a pointer and accessing its field, i.e. instance -> member is the same as *(instance) . member

Generally, both -> and . will only work on structs/unions and objects (class instances).
Powered by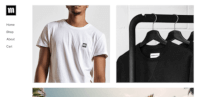 Create your own unique website with customizable templates.